IWSG JANUARY 2, 2019
Twitter is @TheIWSG Hashtag: #IWSG
INSECURE WRITER'S SUPPORT GROUP
FOUNDED BY
Writer's supporting, encouraging and learning from each other. Post on your own blog about your struggles, your triumphs, and your successes. Talk about your works in progress the good, the bad and the ugly or some other writing relating topic on your mind. Read others, interact, comment, and grow within this wonderful author community. Every month there is an optional question for those who may need help figuring out what to post about.
CO-HOSTS:
Patricia Lynne | Lisa Buie-Collard | Kim Lajevardi | Fundy Blue
OPTIONAL IWSG Day Question:
What are your favorite and least favorite questions people ask you about your writing?
MY ANSWER:
Favorite statement question: Ask when they already know the answer but it is not really a question, yet it is: It starts I love that story. Hurry up write some more. I want to know what happens.
Least favorite conversation set: I say, I'm a writer. Oh, you wrote a book? Hmm, no, I am still writing it.
How long have you been writing it? Well, 3 to 7 years between 4 different books. To which they exclaim Four?
Are you ever gonna finish your book? Well, I hope so.
Why is it taking you so long? There is no good answer for this one that they will understand or that satisfies me when I say it. BUT, standard answer: Life got in the way a few times. I wrote my character into a corner. Now I have to figure out how to write them out of it.

About that: I am finding my way out of the corner by immersing myself in the in-depth study of story structure. Story structure is one of the few areas I already had confidence in. Yet, I am having a few epiphanies that are triggering my subconscious.

I have read so many great books about the subject. *I plan to create a list of those books in the future.* However, it is these 3 techniques that really triggered me in a subconscious way, when I really started using them with purpose not just reading about them.

I broke my stories down and pinpointed the key elements. My Muse has handed me 3 complete story outlines in beats with the elements off the top of my head, so now I have more books to write.

I also now believe I can and will finish my novel. This understanding is helping me manage my Muse bomb fights while writing cause she can get me so off track with several great epiphanies until I'm lost. Muse lives for the bomb fights of complication. 5 Plot Points – Using the 7 Point Plot Structure – 10 Key Scenes – 7POINT – 7 POINTS
So when will you publish your book? (Old answer: Soon. These things take time, or I'm getting close.) New answer: I plan to publish one or more books in 2019.

I am also co-editor with Vanessa Wells in an upcoming anthology Grumpy Old Gods, title and cover tentative, that will publish in March 2019. Check out the call for submissions below. Deadline Jan.13th, 2019. 😉 Shameless plug I know. I am still writing on my story for Grumpy Old Gods, so don't think it is too late if you want to be part of this. I've barely started, lol.
I have hopes of 2 to 3 more projects in the works that are still being discussed for 2019.
ANGST: The Gutenberg WordPress Editor
This dang WordPress new block editing format has forced me to learn how to set my post up again. This is as close to the old format as I can get, plus one of the plugins I used no longer works with the update. At least it left the old post intact that used that plugin.

I am learning the new editor but it makes me growl.

Tip: If you want to add a paragraph within the block you are writing in without creating a new block when you hit enter. Hold down "shift" and hit Enter. It will add space without creating a new block.

Okay, there are some features I like about it. It is just frustrating because some things are not always obvious in how they work or where to find them. Plus it takes time away from writing to learn this because it takes longer to setup post starting out. I could switch back to the old editor but eventually, they will stop supporting the old editor so may as well do it now.
UPDATED ADDED: I am a paid writer. I posted behind the Medium paywall for the first time in December after joining the partnership program in September.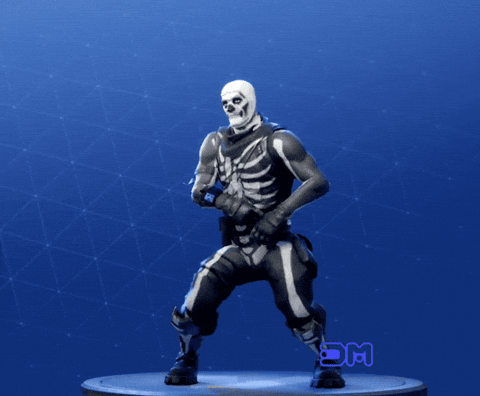 IWSG Goodreads Book Club Selection: DECEMBER/JANUARY IS:
BY ELIZABETH GILBERT
This one is for CREATIVE LIVING BEYOND FEAR. The discussion will start on January 23rd and will go to the end of the month, but it will be up indefinitely, so you can hop in whenever you're able. Join Us.
DISCUSSION
January 23rd, Join Us Here.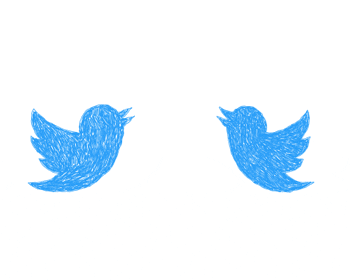 This prompt came up as a contest winner generated by the IWSG gang – we chose the winner from a whole bunch of creative ideas! Congratulations to long-time WEP participant, Toinette Thomas.
Incorporate 28 days in your entry. It can be the time limit for a task or a challenge. The quantum of growth, a journey, a change, and/or healing that happens in 28 days. Come in with a werewolf entry. Or don't. Tell us about some other moon phase-based folklore instead. Fashion an epistolary flash as a series of 28 diary entries or postcards. Mainstream, fantasy, romance, travel – all wide open. A lot of things can happen in 28 days!

Call for Submissions
Grumpy Old Gods Anthology
Deadline: January 13th, 2019
Grumpy Old Gods: Seeking
We're looking for stories about mythical Gods who are waning, reborn, retired, or otherwise AWOL from their assigned post.
We invite you to re-imagine old myths, mine your local retirement home for things that tickle your fancy, and invite your Muse to go wild. The only requirement is that the god or goddess in question (or whole pantheon if you so choose) must be retired, retiring, waning in power, or ignoring their responsibilities. Bonus points for good humor.
Genre: Speculative Fiction.
What is Speculative Fiction? Well, Wikipedia says… "It encompasses the genres of science fiction, fantasy, science fantasy, horror, alternative history, and magic realism."
Words: 3000-4000
Rating: PG13-PG17
Deadline for Submissions: January 13th, 2019
Submission Format: Word Doc or PDF (No Google Docs please, but we're willing to work with you if you need to submit in a different format, just contact us!)
Publication: March 2019
What rights are we asking for? We're asking for the right to print the stories in the anthology, but the writers will retain everything else.
Payment: All authors who participate in the collection will receive an equal portion of the profit, paid quarterly via paypal. None of the startup costs for the book (book cover, formatting, etc…) will be deducted from the proceeds.
Submit to: grumpyanthology@gmail.com
Editors: Vanessa Wells and Juneta Key.
Who we are:
~ Juneta Key: You know her as the woman who puts together the Storytime Blog posts. The social media skills are strong with this one.
~ Vanessa Wells: Self-professed short story junkie and editor of two previous anthologies Spirit and Trick or Treat.
SOME QUESTION THAT OTHERS HAVE ASKED:
Yes, you can create your own god. Made up welcomed.
Any mythology or pantheon gods okay as long as it is not in violation of any copyright laws e.g. copyrights expired and it is considered part of the public domain.
A character must somehow interact with grumpy gods (e.g an immortal character but all depends on if your story fits the theme of the anthology. Read seeking above, still unsure, email us. We are open and willing to consider other POV's. Originality always welcomed.)
Yes, we will consider reprints. We prefer first-run rights, but we will consider reprints.
If you have an idea you think fits the theme but is not outlined or a question email us at grumpyanthology@gmail.com
WANT TO STAY-UP-TO-DATE WITH GRUMPY ANTHOLOGY? SIGN UP FOR THE NEWSLETTER. SIGN UP HERE Will be used for updates, information on current and future anthologies or changes in the current project.
Writer's Gambit December Author Spotlights